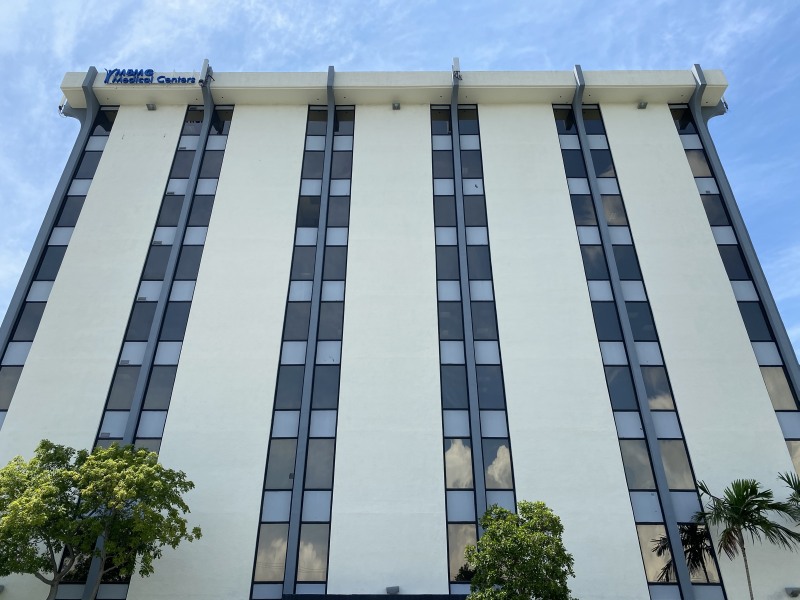 Office Building Painting Miami, FL
Across the country, there are thousands of office buildings that house the middle-class workers that move our economy forward. However, one aspect of owning an office building is the maintenance that goes into making it a suitable place to work as well as preventing certain conditions that might affect the integrity of the office building. If you own an office building or a large business and need a reliable painting provider, we are the right partner for you. We provide a comprehensive list of services at an affordable price to allow you to increase margin and improve working conditions for those who work in your building.
Why Paint Your Office Building?
There are many reasons to paint your office building and be attentive to the condition of your paint on the exterior or interior of your office building. Painting the interior is necessary from time to time to ensure no peeling and cracking, but it's also in your best interest to keep the interior of your office building looking great to attract tenants and keep existing tenants happy. A big part of the equation for success in operating an office building is keeping loyal tenants that are paying a premium for a quality space to work. A small investment in interior painting could pay big dividends down the line in the form of gaining business for your office building.
Exterior painting has a different effect on your business, but it is important nonetheless and also acts as an investment. With the proper exterior paint, you can increase the life of your building and protect it from elements that would otherwise negatively affect it such as weather, rain, snow, and wind. These facotrs can cause significant erosion over time and lead to very costly repairs that certainly add up through the years and decrease the margin of profit in your business. Proper paint on the exterior of your building today can lead to thousands of dollars saved in the coming years.
Why Choose Us?
There are many reasons that we are the premier option for office building painting Miami, FL in the area. We provide a level of service that is unmatched and there are many reasons that we have an entire community of recurring customers that continue to trust us with their office building painting projects.
At our company, we believe in providing the right blend between quality of painting, affordability, and customer service. When these factors come together, you get a business that is sustainable and provides the very best exerience for the client. We are enthusiastic that we've been able to master that blend and continue to offer a high level of service to all of our clients, including those who need a reliable painter for their office building.
Contact Us Today
Our wide range of services and robust package of painting services make us the most appealing option when it comes to office building painting in the area. To get started and learn more about the services we offer, contact us today and speak with one of our friendly staff members.
What To Expect From A Brite Project
Schedule a FREE ESTIMATE – Estimator will show up promptly at project Site.
Estimate Provided – Estimate for project provided Within 48-72 Hours
Schedule your Service – Coordinate with Estimator for earliest availability.
Begin Area Preparation – Prepare area where work is to be completed.
Complete Painting Service – Paint crew will carry out Job specified in Estimate.
Project Wrap-up - Project site Clean-up, Walk-thru & touch ups will be performed
Final Walk Thru with Client – Make sure Client is 100% Satisfied with Work Completed!