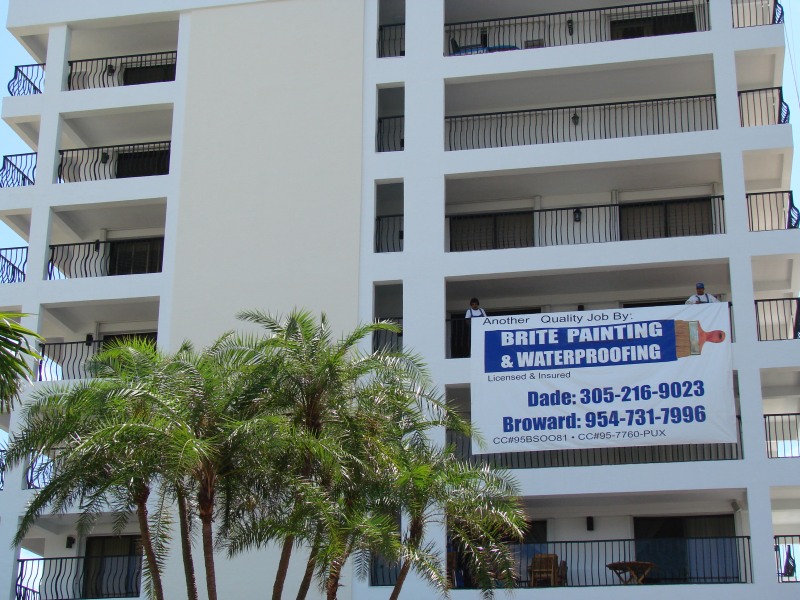 High Rise Buildings Painting Miami, FL
If you are the owner or operator of a high rise building, you know that there are dozens of situations that arise that require you to enlist the service of another business. When you are in that situation, the most important thing is that you are able to find a business that is able to provide fast, dependable, and affordable service that allows your business to move forward. If that is the type of partner that you're looking for, then you'll be happy to know that our painting company meets those expectations with our clients each and every time. We provide complete painting solutions for high rise buildings, commercial buildings, residential homes, and any other type of structure you can think of.
Our Services
We offer a wide range of comprehensive solutions to accommodate any need you might have and provide you with reliable and dependable service regardless of what your painting project consists of.
Interior Painting Miami, FL
As a high rise owner or operator, you know that there is frequent need for services that occur within the building itself. That includes painting and other services. It's important to be responsive to the condition of your building's interior to please existing tenants and attract new tenants as well. A fresh coat of paint can do exactly that and it represents a very small investment when compared to the potential payoff of securing loyal tenants that pay a premium for a good-looking office space. We can also paint your office units between tenants as general maintenance, color match for expansions that you have going on, and provide touch-up services for scuffs and marks that might occur when moving tenants in and out or general business activities.
Exterior Painting Miami, FL
Exterior painting is just as important as interior painting when it comes to high rise buildings. With proper exterior painting, you can make your high rise an attractive addition to the skyline of your local area while luring in tenants at the same time. A small investment in exterior painting can then turn into a multi-million payoff in the form of property values rising. In addition to the rise in property value and the attraction of high-value tenants, its also in your best interest to work with a professional painter to protect your building from the burdens of weather that could erode the building and lead to very expensive repairs that may be needed after years of exposure to the outdoor elements. Again, a simple investment in quality painting and the help of professionals can save you thousands of dollars down the road, making an investment in our painting services a great financial decision.
Contact Us Today
If you're ready to work with a painting company that understands the needs of a large business and can help you increase profit margins while also gaining a valuable business partner, then call us today. Our friendly staff will arrange a consultation or custom quote where we can present our full line of solutions and talk about how we can help your high rise building continue to flourish and look great.
What To Expect From A Brite Project
Schedule a FREE ESTIMATE – Estimator will show up promptly at project Site.
Estimate Provided – Estimate for project provided Within 48-72 Hours
Schedule your Service – Coordinate with Estimator for earliest availability.
Begin Area Preparation – Prepare area where work is to be completed.
Complete Painting Service – Paint crew will carry out Job specified in Estimate.
Project Wrap-up - Project site Clean-up, Walk-thru & touch ups will be performed
Final Walk Thru with Client – Make sure Client is 100% Satisfied with Work Completed!