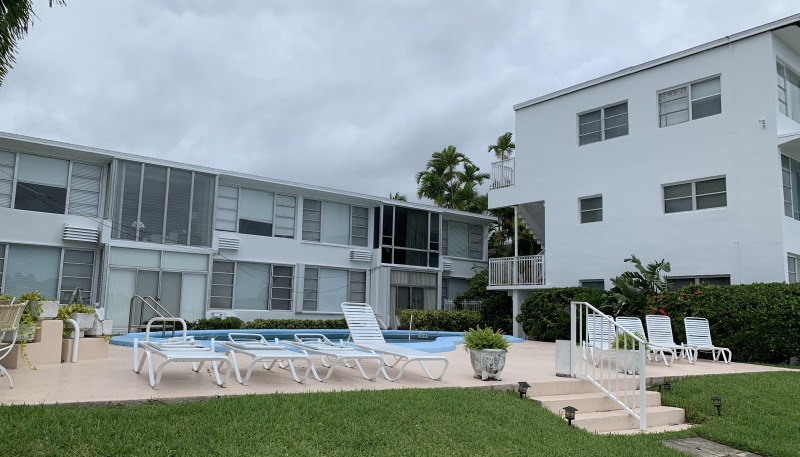 Apartment Building Painting Miami, FL
As an apartment building owner, you understand the importance of keeping your apartment building interior and exterior looking as good as possible to both attract new tenants and keep existing tenants happy. To run a successful apartment building, the visual appearance of the building plays a huge role and is going to be something that you want to pay attention to. Part of that strategy is to keep a fresh coat of paint on the interior and exterior of your building.
Why Paint Your Apartment Building?
There are thousands of apartment building owners across the country. Some are successful, and others dont' find success with this income method. The main difference in the two groups is the fact that successful building owners care about their tenants, are good at visual marketing, and make sure that their apartment buildings serve as a constant advertisement for your business. Part of that process is making sure that your building looks amazing so that you can attract new tenants to your building and ensure your business stays viable.
That's where we come in! We can paint your building's interior and exterior to make it look amazing and earns the attention of prospective tenants to infuse your business with new capital and make your building an attractive destination for those willing to spend significant money on a nice place to live. If you want to operate a successful apartment building, then having a reliable painter that does good work is crucial to that goal.
Our Services
We offer comprehensive painting solutions that include interior painting, exterior painting, touch-ups, color matching, and other wall surface solutions. If you have a project that requires the expertise of a seasoned veteran, contact us today to get a custom quote on your unique situation.
Interior Painting
As an apartment building owner, it's in your best interest to keep the interior of your building look great. Ideally, you want to "wow" anyone who decides to take a tour through one of your units. By getting a fresh paint job, you can accomplish that and also send the message to your prospective tenant that you are a landlord that takes care of their units and therefore, will take care of you as well.
Alternatively, you might need a reliable painter to come in and do interior touch-ups in between tenants. We have flexible scheduling options that allow us to come out and paint your units as soon as possible so you can operate yoru business efficiently.
Exterior Painting
Just as important as interior painting is the exterior appearance of your building. You want your tenants to be happy and be proud of where they live while at the same time attracting potential tenants who see the building and decide that they would like to live there. In addition, we can provide comprehensive and strategic exterior painting solutions that protect your building and save you from having to make serious repairs in the long run.
Contact Us Today
If you're ready to partner with another local business to keep your apartment building's painting in pristine shape at an affordable price, contact us today to learn about what we have to offer your business.
What To Expect From A Brite Project
Schedule a FREE ESTIMATE – Estimator will show up promptly at project Site.
Estimate Provided – Estimate for project provided Within 48-72 Hours
Schedule your Service – Coordinate with Estimator for earliest availability.
Begin Area Preparation – Prepare area where work is to be completed.
Complete Painting Service – Paint crew will carry out Job specified in Estimate.
Project Wrap-up - Project site Clean-up, Walk-thru & touch ups will be performed
Final Walk Thru with Client – Make sure Client is 100% Satisfied with Work Completed!