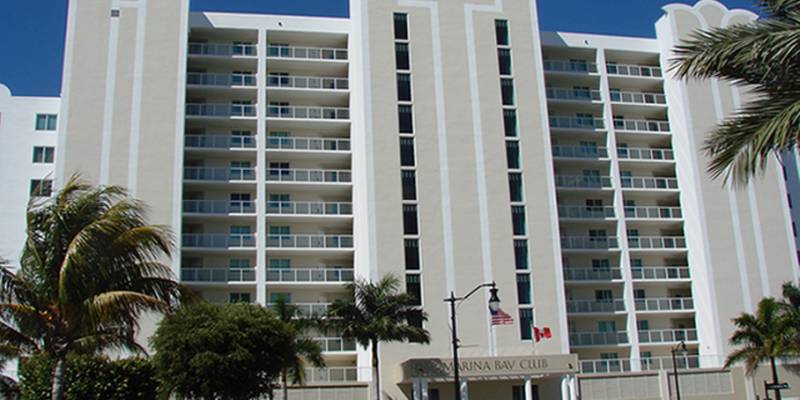 Condominium Building Painting Miami, FL
If you are looking for the most premium, dependable, reliable condominium building painting Miami, FL service in the area, we are the right partner for you. We have been working with condo owners since we opened up shop and we are happy to provide a wide range of solutions for condominium owners in the area. As a business owner or operator, you understand the need to have a reliable and trustworthy company to provide you with painting services and keep your condo members happy with the appearance inside and outside of your building.
Our Services
We offer a comprehensive set of painting services to accommodate your every need as a condo owner or condominium building operator. Our experienced staff have the expertise necessary to deliver each of them at a high level and ensure that you are pleased with your painting project.
Interior Painting
If you need interior painting done in your condo building, we can provide you with top-quality painting work at an affordable price. We can help condo owners who need painting within their unit as well as on the outside of the condominium building. Staying up-to-date on your painting and keeping all areas of the building looking nice is in the best interest of both the building owner and the resident. Residents will be happier to have unit interiors that look great and building owners will benefit in the long run by keeping unit owners happy.
We also offer related interior wall surface services to condo owners and building ownership that will keep the interiors of your units looking great. We will be your reliable and experienced partner for providing you with amazing interior painting solutions.
Exterior Painting
Another type of painting that needs to be done on any condominium building is exterior painting. The main benefit of maintaining a pristine exterior is that owners will be happy with the way that the building's exterior look. Part of running a successful condominium building is keeping residents happy and also attracting new residents to the building. This is imperative to maintain financial success for the building and foster a positive environment for the residents. Another benefit to keeping up with exterior paint maintenance is that it actually saves the building administration money in the long run by providing a high-quality protective coat that can stand up to wind, rain, and other elements.
Without a protective exterior coat, your building would be left to face these weather challenges alone and it could cause significant damage to your building, causing you to shell out for major repairs. Preventative maintenance in the form of a protective paint has shown time and again to be the most optimized strategy when it comes to financial considerations.
Contact Us Today
If you're ready to find the best partner for your interior and exterior painting, call us today. We'll help you find the right solution for you to save money in the long run, attract buyers to your building, and keep existing complex owners happy.
What To Expect From A Brite Project
Schedule a FREE ESTIMATE – Estimator will show up promptly at project Site.
Estimate Provided – Estimate for project provided Within 48-72 Hours
Schedule your Service – Coordinate with Estimator for earliest availability.
Begin Area Preparation – Prepare area where work is to be completed.
Complete Painting Service – Paint crew will carry out Job specified in Estimate.
Project Wrap-up - Project site Clean-up, Walk-thru & touch ups will be performed
Final Walk Thru with Client – Make sure Client is 100% Satisfied with Work Completed!